Please follow transfer method 1 unless you're informed changing
請使用交接方式1,除非收到變更通知   
  Transfer Method 1-In Person  交接方式 1- 當面交接
The driver will meet you at Check-in Level 2, in front of Left Luggage at the appointed time. (The red X in the photo)

 

司機將於您的指定時間在

 Check-in 2樓, Left Luggage櫃檯

前面

 

與您當面交接行李(圖中紅色標記)
*Do not store your luggage to Left Luggage counter 請勿將行李寄存至該櫃檯
Drop off: Please send us "your photo" and "luggage photo" to help our agent recognize you at the meeting point. 
寄件:請將「您的照片」與「行李的照片」傳給我們,讓司機於會面點可以順利找到您。
Pick up: Please show your passport to retrieve your luggage.
取件:請出示您的護照提供司機核對,領取您的行李。
After first 30 minutes free waiting since the appointed delivery time. We will charge the waiting fee for US$ 5/ 15 mins.
超過預訂的領件時間後30分鐘,我們將開始收取等待費用:US$ 5/ 15分鐘。
          Transfer Method 2-By Counter  交接方式 2- 櫃台轉交
Please go to
Excess Baggage Company
Terminal 4 (Arrivals)
Main Concourse
for luggage storage/retrieving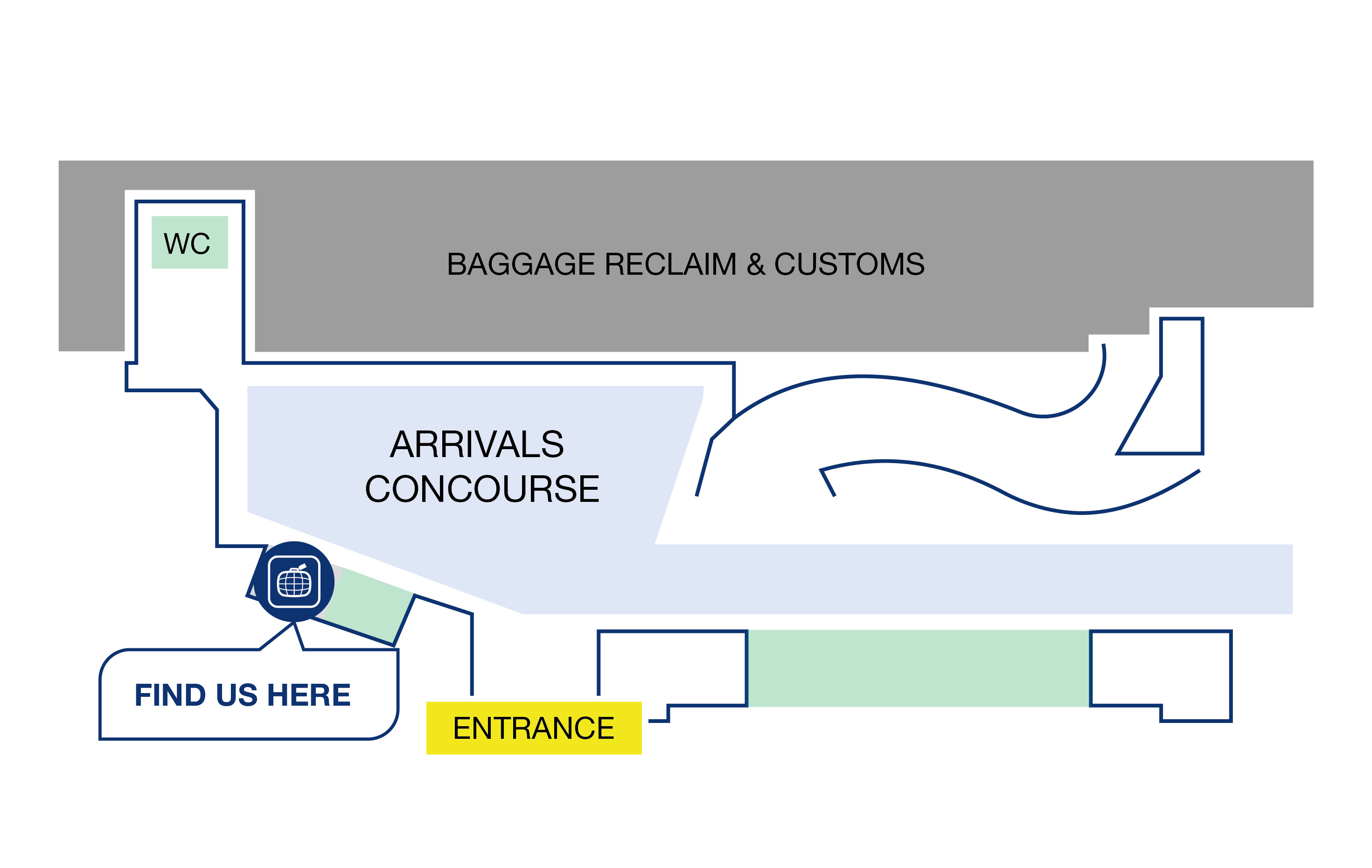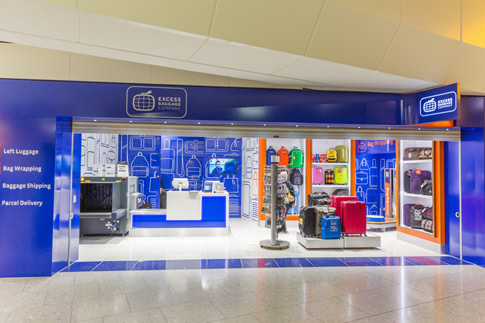 Drop off: please must send 1photo of「storage receipt」 and 1 of「all the luggage」through <Online Support 線上客服> Email after the storage done. We might not be able to collect your luggage if the photos are not sent though. 
寄存:寄存完成後,務必將「所有行李」與「寄存收據」共兩張照片透過<Online Support 線上客服>Email回傳給客服人員,若沒有回傳將導致行李無法順利被領取。
Pick up: Show the storage receipt which we will send you upon the luggage delivered.
取件:行李送達時,我們會將櫃台的寄存收據傳給您,請憑收據領取行李。
*Please must follow the Collection & Delivery Process below, or the service might not be proceeded successfully
*請務必詳細閱讀並遵從以下收寄件流程,以確保服務能夠順利進行